Skip to Content
Enhance Your Home With Our Black Oak Wood Flooring
Homeowners who want to achieve the look of authentic reclaimed New England hardwood flooring choose black oak wide plank from Vonderosa Wide Plank Flooring. Upgrading your home's flooring is always a smart investment, and selecting a premium hardwood flooring product ensures you maximize the value of your home. Owner Brett Vaughn has a degree in wood science, which provides us with unparalleled insight into the quality of our wide plank hardwood floors. We have developed a unique technology that allows us to fill and stabilize voids resulting in the wide-width, long-board look. Speak to us today to find out if black oak wide plank flooring is right for your home, and schedule your appointment to visit our showroom.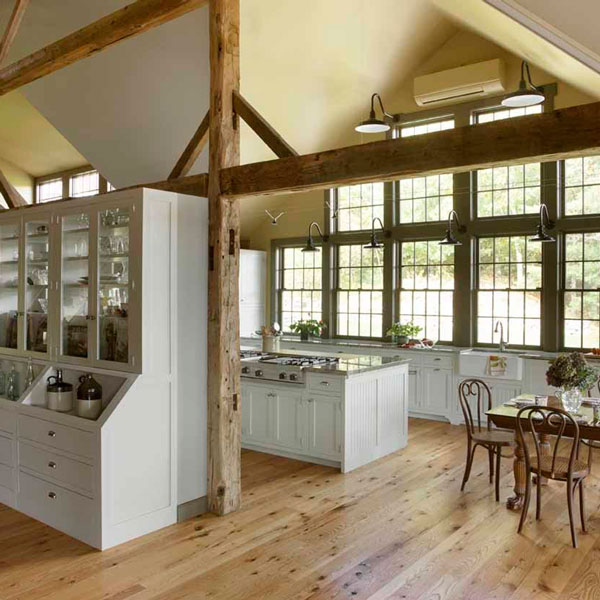 Learn About the Sought After Characteristics of Black Oak
The natural imperfections of black oak wood flooring create stunning, one-of-a-kind characteristics to accentuate the rustic style of your home. Our black oak wide plank wood flooring will add a truly unique look to any room in your home. Some of the characteristics of black oak include the following:
Mixed Grain (Accents of Quarter Sawn)
Wormholes
Various Stains (Incredible Color Variation)
Creamy Yellow Color (Versus Red Oak)
Tight Spike Knots
Discover the Benefits of Installing Black Oak Hardwood Flooring
Black oak is a subspecies of the red oak family, typically produced together. However, at Vonderosa Wide Plank Flooring, we work closely with local mills and loggers to produce black oak logs. We are one of the only flooring manufacturers to take the time and energy to separate the black oak logs. Our continual commitment to excellence ensures our clients receive the very best flooring options for their homes. Some of the benefits of our black oak hardwood flooring include the following:
Durability
One of the defining features of hardwood floors is durability. Darker hardwood floors are also fade-resistant to the sun's UV rays and require less upkeep to maintain their beauty.
Timeless Style
Hardwood floors never go out of style. Darker flooring options create a warm and inviting feeling for your home. They can help make the space look larger when paired with lighter walls.
Home Value
Hardwood floors are one of the best investments for your home. They retain their value even if you don't plan on selling for years.
Improve the Style and Value of Your Home With Black Oak
Vonderosa Wide Plank Flooring is the area's wide plank wood flooring leader. We have numerous hardwood flooring options available to browse in our showroom. Black oak wide plank wood flooring is a stylish and durable option for your home. If you're interested in installing wide plank flooring from Vonderosa Wide Plank Flooring, schedule an appointment to visit our showroom today or choose an installation professional.
Contact Us Today to Get a Free Estimate