Skip to Content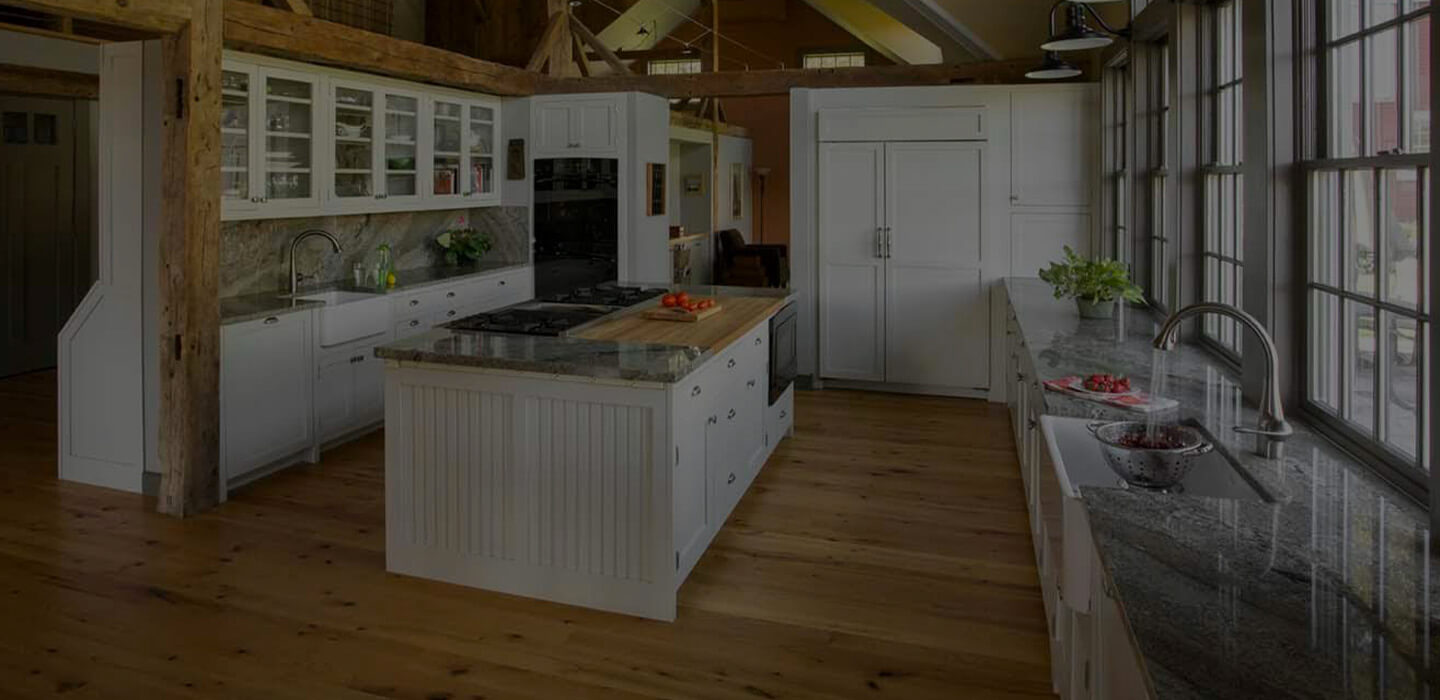 Made-to-Order Wide Plank Wood Floors for Your Home
Character-Rich Wide Plank Flooring
Discover the Beauty of Vonderosa Wide Plank Flooring
Vonderosa Wide Plank Flooring is the area's leader for character-rich and unique wide plank flooring options for homeowners. As a locally-owned and operated business, we can deliver premium flooring to our customers without paying a significant markup to support a sales force. Instead, we focus on providing customers with a hands-on and personalized approach. We take the time to understand their lifestyle, educate them on the benefits of wide plank flooring, and recommend the best option for their home.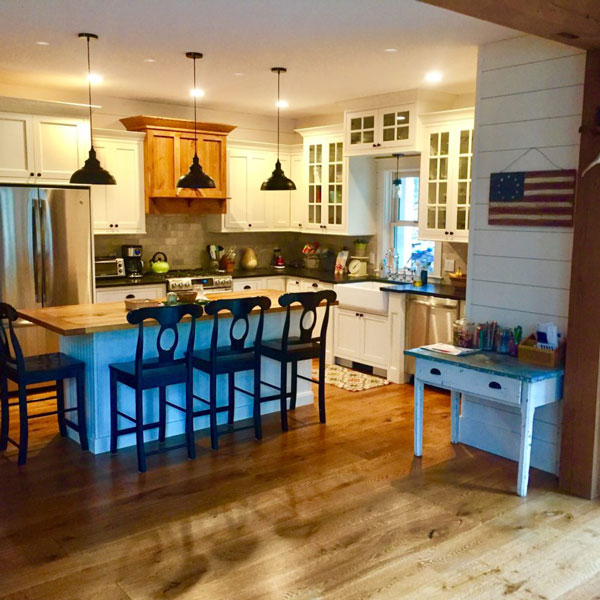 Schedule an Appointment to Visit Our Showroom
View our incredible selection of wide plank flooring at our barn showroom in Amherst, NH. Showroom visits are by appointment only so that we can provide individualized attention to each of our customers. While here, you'll learn about the unique characteristics of each type of wood species and subspecies and our manufacturing process. We're committed to helping you achieve the look you've always wanted for your home renovation, restoration, or new home construction project.
Picture features Vonderosa White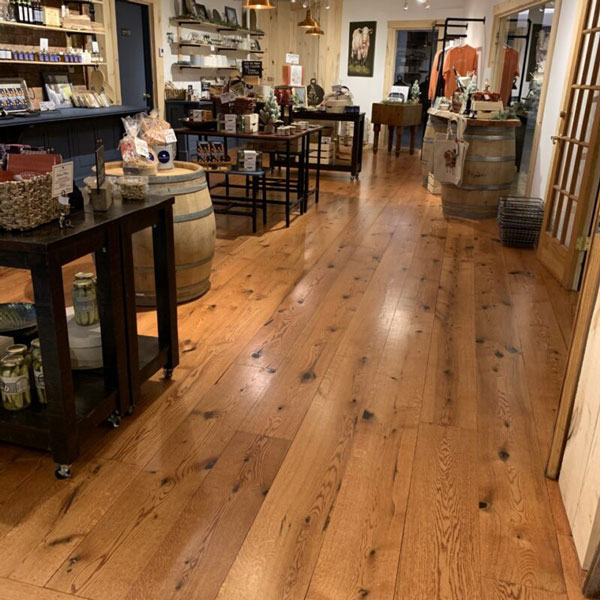 Make a Character-Rich Statement
Vonderosa Wide Plank Flooring are manufactured to accentuate each wood species' natural character and distinct features. We follow a manufacturing process to ensure each plank conveys a true feeling of quality and craftsmanship for a flooring material unlike anything else available on the market. We use slow-grown New Hampshire hardwoods to produce the most stable and highest-quality wide plank floors.
Picture features Vonderosa Black
Just wanted to show you the progress on our floors, which we love so much. Our finisher said he never gets excited about floors anymore but this floor did it! We kept it in the house for more than 2 weeks before install and it's looking great! Just one more coat of polly on it and we can start using the room this weekend! Hand picking the boards was the best thing ever!
This is one sweet floor! I know that I may have been a bit of a challenge during the shopping process. It was difficult for me to believe that you guys could produce a floor of this impeccable quality at such a price savings over the Carlisle Floor brand, which I was told was the best. When friends ask is this a Carlisle Wide Plank Floor? I'm proud to say 'no, it's a Vonderosa Wide Plank Floor'!
It was an amazing sensory and educational experience visiting Vonderosa's barn showroom in Southern NH today. I'm doing a home renovation and Brett (the owner) showed me wide plank options that will really warm up my home with character. Best of all, Vonderosa's pricing is significantly lower than the comparative premium brands. Thanks Brett!
Get Started on Your Flooring Project
If you have a question about our wide plank flooring options or want to make an appointment to visit our showroom, complete the form below or call us.