Skip to Content
What Is Wide Plank Flooring?
Your Source for Superior Wide Plank Floors
If you love wide open spaces and rustic textures, then Vonderosa Wide Plank Flooring's flooring options are perfect for you. We are a wide plank flooring supplier based in Amherst, NH providing customized flooring options to homeowners throughout the county. We are owned and operated by Brett Vaughn, a forest products marketing professional with over 40 years of experience in the industry. Brett and the team love addressing our customers' questions and concerns about our flooring solutions and helping them make the right choices for their homes.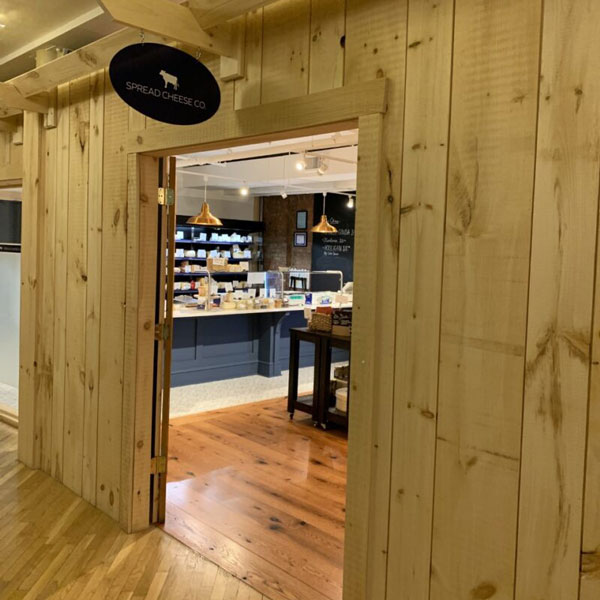 What Is a Wide Plank Floor?
A wide plank floor exceeds the traditional 2 ½ to 4 inches. It usually ranges between 6 or more inches. Wide plank flooring was common in early-period homes because they were more practical to manufacture and install. Today, homeowners choose wide planks because they offer the following:
Traditional, Rustic Aesthetics: It's easier to see a wide plank's texture, making them ideal for homeowners who prefer earthy styles.
Durability: Though wide planks are slightly more expensive to install, their durability and long lifespan make them better investments.
Size Perception: Wide planks are also typically longer than traditional planks and will make any space or room appear larger.
Home Value: Wide planks are in high demand among potential homebuyers. If you want to sell your property, your wide planks will be a desirable, attractive feature.
Picture features Vonderosa Black
Why Wide Plank Wood Flooring is Better
Providing Slow-Grown New Hampshire Hardwood
Vonderosa Wide Plank Flooring stands apart by providing the highest quality to all our clients. Our wide plank flooring is manufactured from slow-grown New Hampshire hardwoods, which is the most steady and secure wood and makes exceptional flooring. We provide flooring for new home builds and renovations and will unite your entire property with robust, beautiful wide planking. We invite you to tour our expansive showroom in Amherst, NH. We'll guide you through our selection, make recommendations based on your lifestyle and preferences, and connect you with a trusted, qualified installer.
Contact Us Today to Get a Free Estimate